Description
These pants are nice and warm, because the pants are lined with soft lining. Ideal for children who suffer from cold legs.
These pants are suitable for diaper wearing children from the age of about 5 and young adults. The back of the pants are heightened and there is enough room for the diaper. The legs have been made longer because they pull up when sitting down. There is an elastic band in the waistline and no button or zipper.  The pants are made out of stretchy material.
WARNING! The pants are quite big. Order the size your child usually wears, not a size bigger.
Size table: adjusted lined pants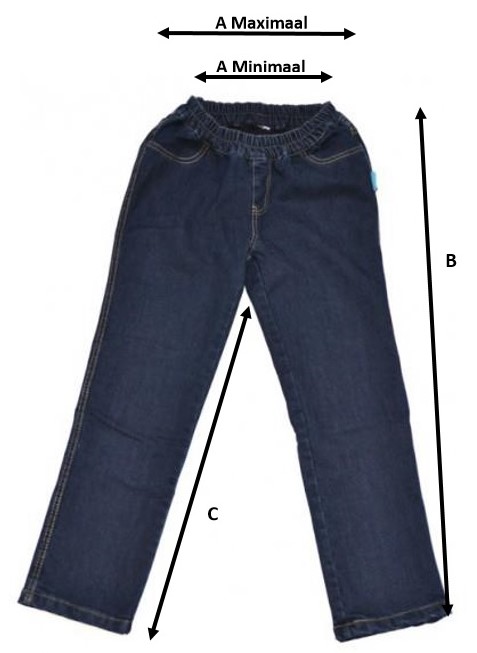 116
128
140
152
164
176
188
A  minimaal
25
26
28
31
33
35
37
A  maximaal
33
35
38
41
45
48
50
B (leglength outside)
73
80
88
93
101
107
115
C (leglength inside)
50
56
62
69
74
79
87